Modern Condo Living in Portland Maine
Located in the India Street Neighborhood, Luminato features high ceilings, 8′ doors and triple-glazed, tilt-turn, European-style windows. Indoor covered parking with storage is available at an additional cost. Unparalleled sound suppression, thoughtful layouts with modern design elements, and energy-efficient construction set Luminato apart.
Now complete! Contact us for current opportunities to live in Luminato.
Call us for more information at:
207-541-3755
Contact us through e-mail at
brit@vitalius.com
Luminato Overview
1
Beautiful Modern Design
---
A view of Luminato from Franklin Street. The entrance to the upper parking level, accessible from Federal Street, is visible on the left. Luminato offers fully-enclosed onsite parking.
2
Fantastic Views
---
Each level of living at Luminato offers unique city, bay, and ocean views. The first residential floor is almost four stories above the ground!
3
Thoughtful & Efficient
---
A birds-eye view of a 1 bedroom unit: Luminato's mantra of "live light" means maximizing space while ensuring inviting places to eat, sleep, work, relax, and entertain. "Live light" also means 10' ceilings and huge windows. Work from the raised desk area in the platform bedroom while enjoying views of Lincoln Park. Keep off-season items and luggage in the storage area underneath.
4
Kitchen
---
The kitchen/dining living area with 10' huge "tilt and turn" windows brings in natural light while offering views. Enjoy amazing sunsets over the city skyline, including Lincoln Park and City Hall. Luminato is close to the intersection of Middle and Franklin Streets and the Old Port is just a stone's throw away.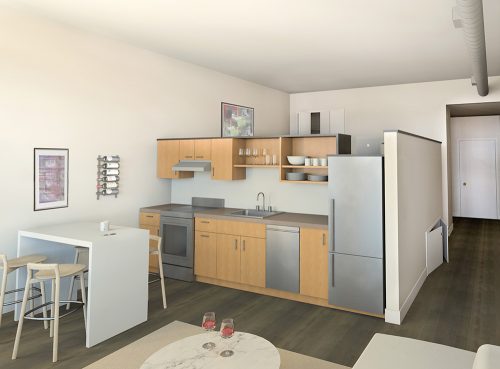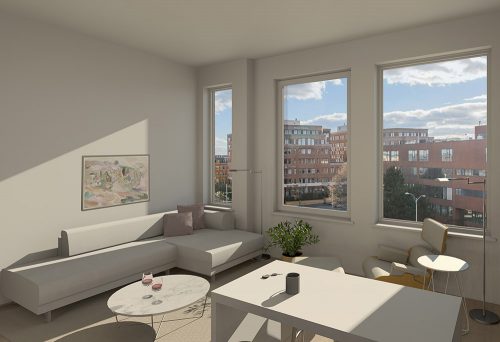 5
Customization
---
For a limited time, buyers can select their finishes – flooring, cabinets, and countertops. Get in touch to learn more about the full range of customization options.
6
Raised Platform Bedroom
---
From the raised platform bedroom, light and views can be appreciated while complete privacy is created by the walls. The workspace seen on the left is above the refrigerator in the kitchen below. High ceilings allow this unique design. Underneath the bedroom is an extensive storage area for holiday ornaments, offseason clothing, coolers and luggage.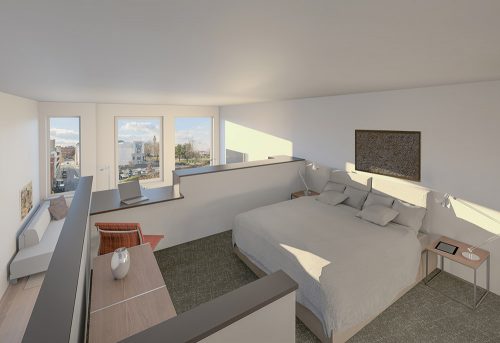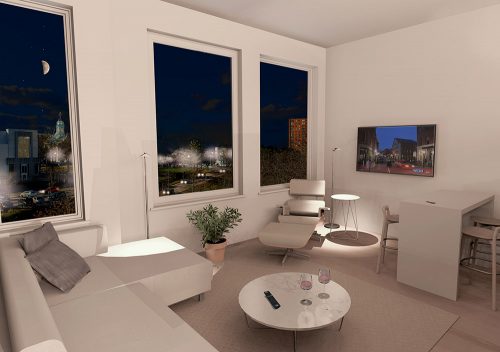 7
Quiet, Cozy Nights
---
When relaxing in the evening, the living area offers views of Lincoln Park and City Hall and the night lights of the city. Triple-glazed windows ensure peace and quiet-and low energy bills too.
8
Fitness Room
---
There's no excuse to skip a workout when there's a gym in your building! Cardio, stretching equipment and free weights are at your fingertips.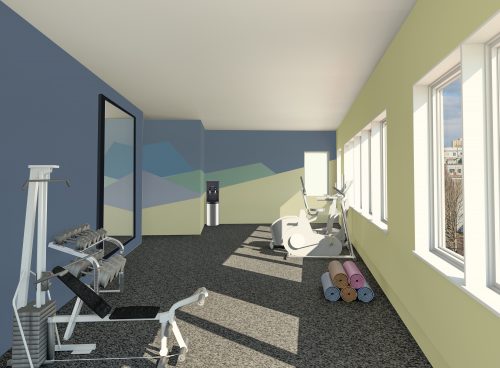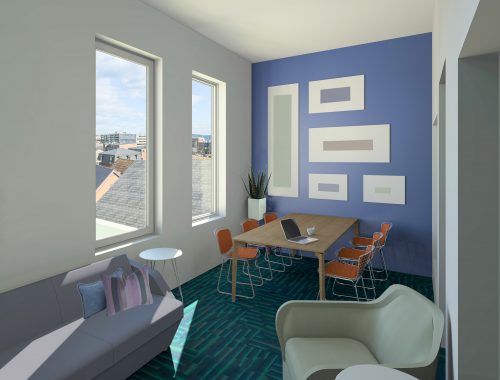 9
Lounge
---
Craving a change of scenery to do some creative thinking? Need a quiet place to meet with colleagues? Take advantage of this shared room. Great for out-of-town guests too.
10
Guest Room
---
Provide a guest room for out-of-town friends and family while giving them the gift of privacy and space. Simply reserve the Luminato guest room online and pay a modest fee.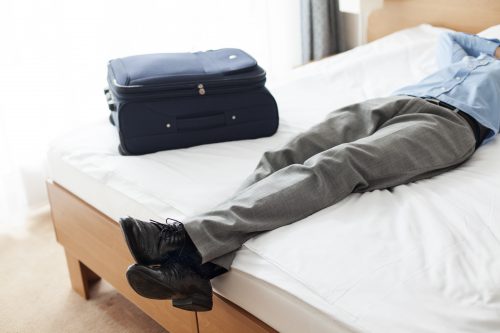 11
Rooftop Terrace
---
Enjoy water views of Casco Bay while you catch some rays, catch up with friends, or do a little work al fresco. Charging stations ensure you do not run out of power.
12
Indoor Parking
---
Elect to purchase a parking spot in our indoor onsite garage, with or without a storage unit. Don't need a parking space? You'll still have the option of buying a storage unit so bring all of the gear that makes life in Maine fun. Dedicated bike, ski and paddle storage is included.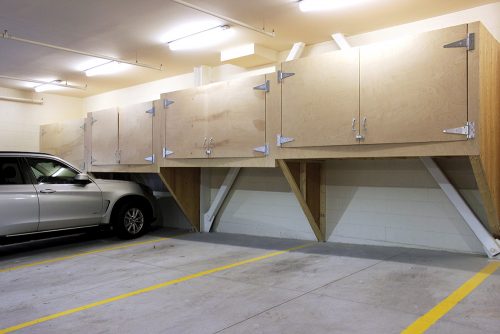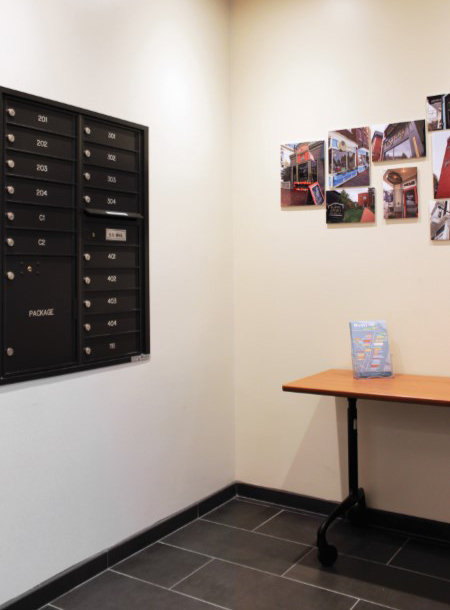 13
Mail Room
---
Enjoy water views of Casco Bay while you catch some rays, catch up with friends, or do a little work al fresco. Charging stations ensure you do not run out of power.
14
Bike Storage
---
Luminato has plenty of space to store the gear that makes life in Maine fun — bicycles, skis, etc.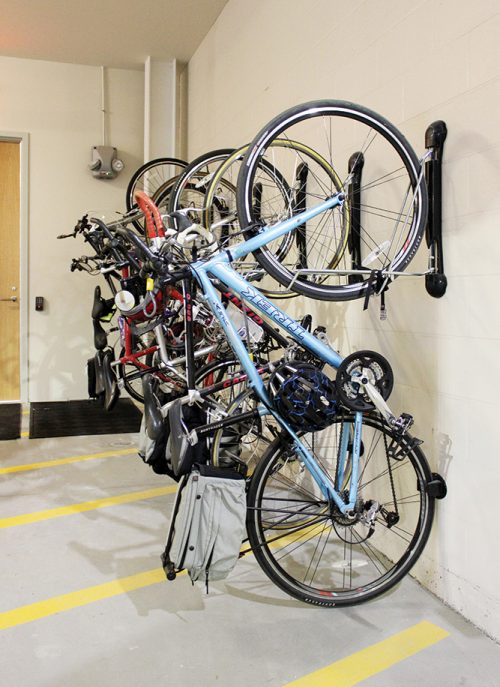 15
The Portland Peninsula
---
In addition to being immersed in the vibrant India Street neighborhood, Luminato is close to the Old Port and downtown arts district, and is a short walk to the Munjoy Hill neighborhood and scenic Easter Promenade.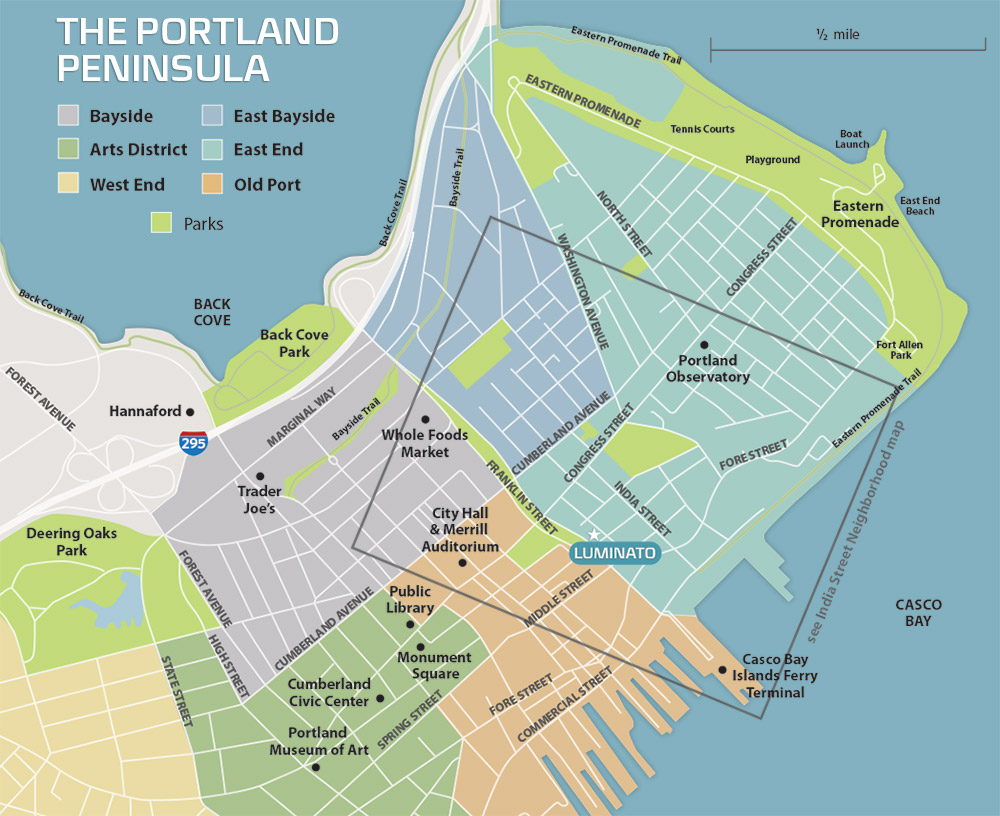 16
India Street Neighborhood
---
The vibrant India Street neighborhood awaits Luminato residents. Part of Portland's nationally recognized food scene, India and Middle Streets continue to sprout new restaurants as well as century-old institutions such as Micucci Grocery and Amato's, creators of the "Real Italian Sandwich." Walk to yoga, meet friends at Coffee by Design or Arabica Coffee Company and celebrate good times at a local breweries. Shop at Portland Co-op, Rosemont Market, and Lois' Natural Marketplace. Walk, run, or bike Portland Trails' waterfront trail only blocks away.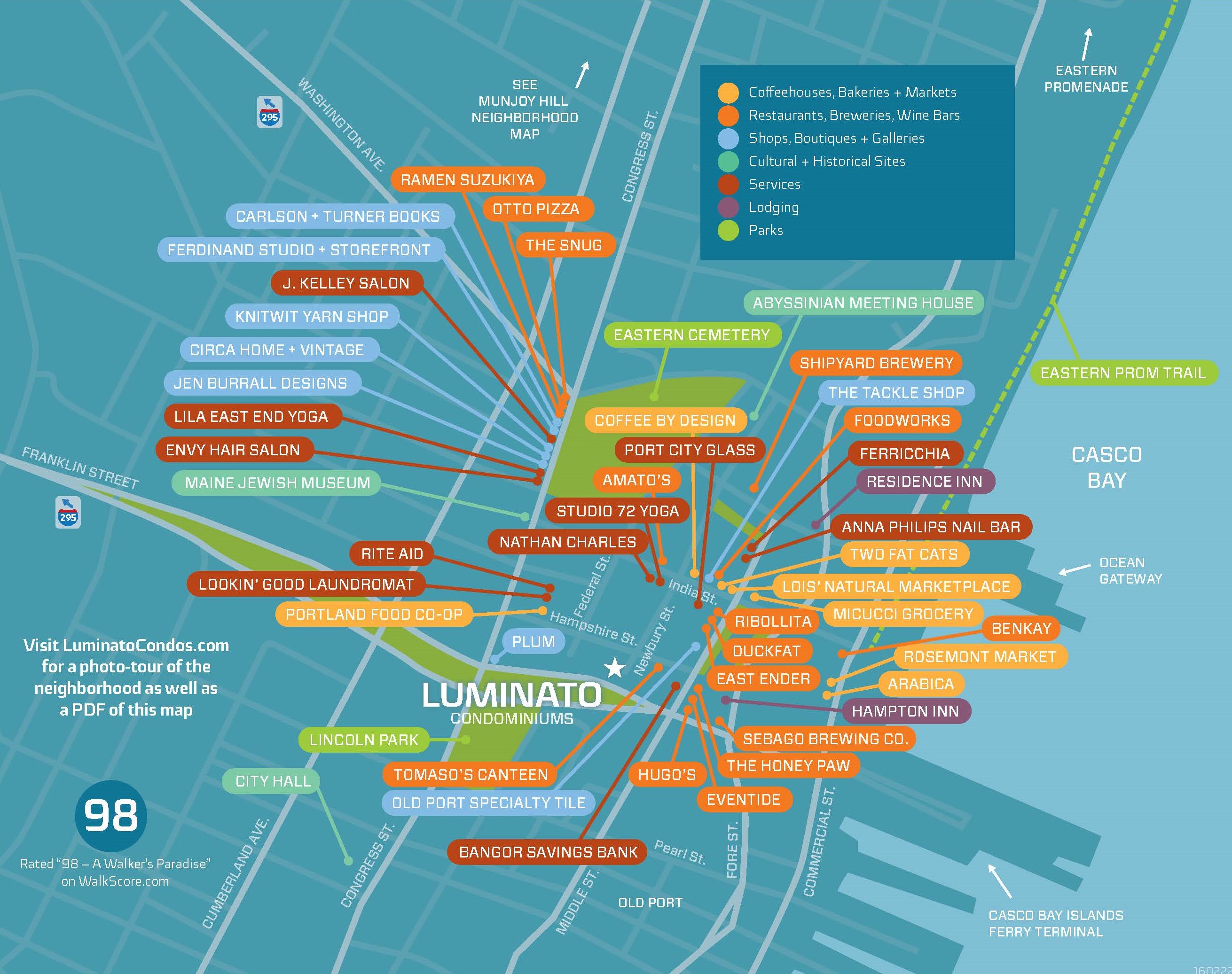 Restaurants
From the famous thin crust of Otto's pizza, to some classic Belgian fries dripping in local melted cheese curd, Portland is the home of some of the most classic local restaurants. But Portland also hold many different cultures in its streets, and you can find a huge variety of different styles of food within walking distance from your home.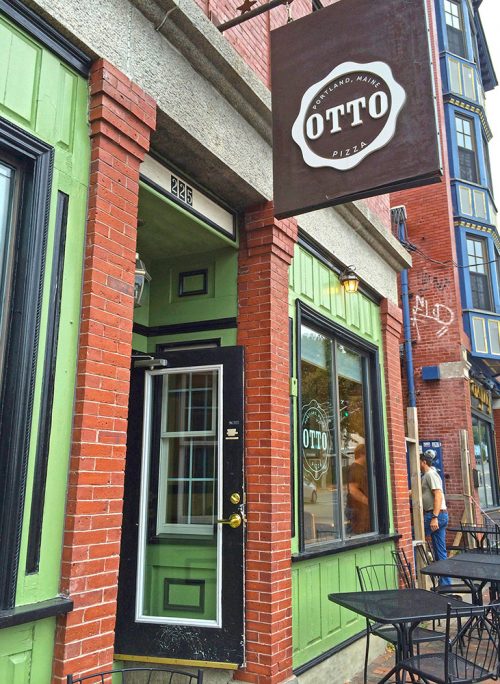 Coffee
Gather at local coffee shops with friends to enjoy some fresh-brewed coffee, and a taste of what Maine truly stands for.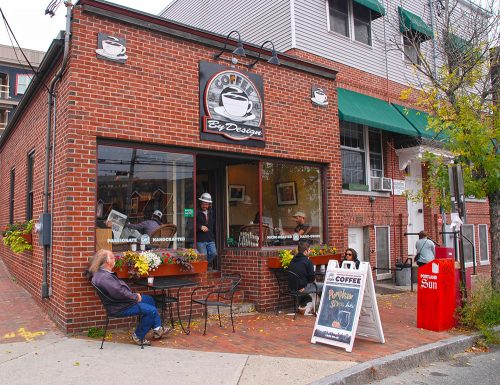 Markets
Shop at the best local markets to use only the finest ingredients when making dinner at home to eat on your deck overlooking the stunning Portland landscape.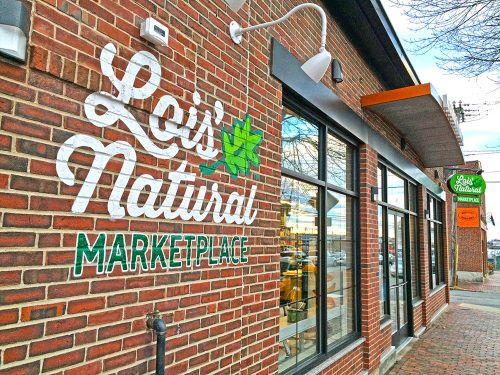 Seafood
Maine is a hub for local seafood, and tons of fish and lobsters are unloaded into the port daily. This fresh seafood is the best you can find, and local restaurants they take advantage of this, as they cook up the most fantastic seafood you will have ever tasted. The lobster is one of a kind, and you haven't truly tasted lobster until you have had a fresh Maine lobster before.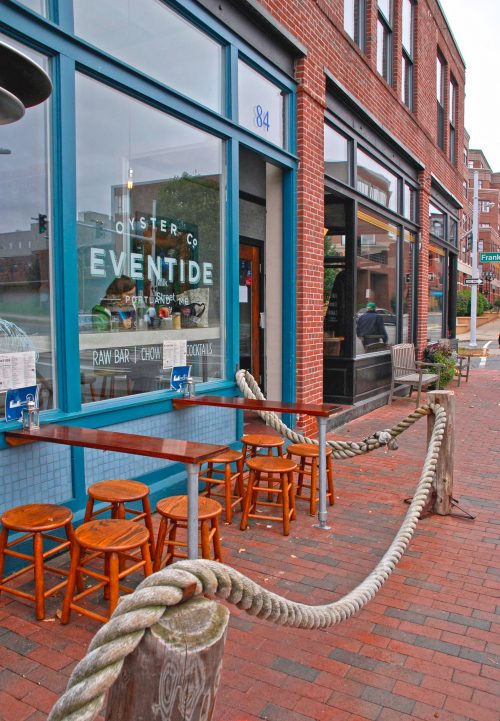 Yoga
The many local yoga studios provide a place to relax and meditate, away from home. They can be found nestled perfectly in calmer sections of city.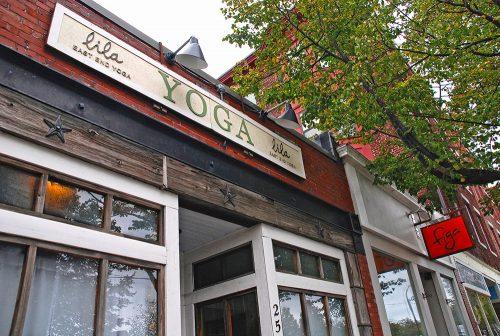 Breweries
Portland is a natural hub of beer lovers, and there is no lack of local breweries to try. From brewpubs, to bars that serve local beers, a beer lovers taste will be quenched in Portland.