As realtors we help people find home. We help people settle into a community where they are connected, engaged, and inspired, and truly feel they are exactly where they should be. Our dynamic, artistic, and culturally diverse city offers our clients this amazing sense of place.
However, as a result of COVID-19 , the landscape of Portland's entertainment and hospitality industry has changed. Many restaurants and performance venues have been unable to weather the Pandemic Economy and some of our favorite restaurants and music venues have suffered significant financial impact and permanent closures.
Collectively, we feel the absence of social spaces that have always brought us together.
Whether you enjoyed pouring over The Great Lost Bear's outstanding beer selection before catching the alternative, experimental sounds of Süpernørmål 's 5-piece band at Sun Tiki Studios or you met up on the waterfront with colleagues for oysters and Tuna Tartare at Scales before experiencing the Portland Symphony Orchestra's gorgeous reimagining of Vivaldi's timeless The Four Seasons...we are all brought together by our appreciation of Portland's creative vibes.
Süpernørmål self-released their first album, Short Wave, during the pandemic
We Are Personally and Professionally Invested in Portland's Recovery
Yasmin Vitalius, in addition to her role as Vitalius Real Estate Group's CFO, is a professional violinist with the Portland Symphony Orchestra. She also runs a full teaching studio out of her home, is Director of the New England Suzuki Institute ("NESI"), and is a violin instructor at both NESI and Bowdoin College. Recently, Yasmin had an opportunity to reconnect with colleagues and perform at a socially-distanced concert at the Boothbay Opera House.
In her opening comments, Yasmin stressed the value of live listeners: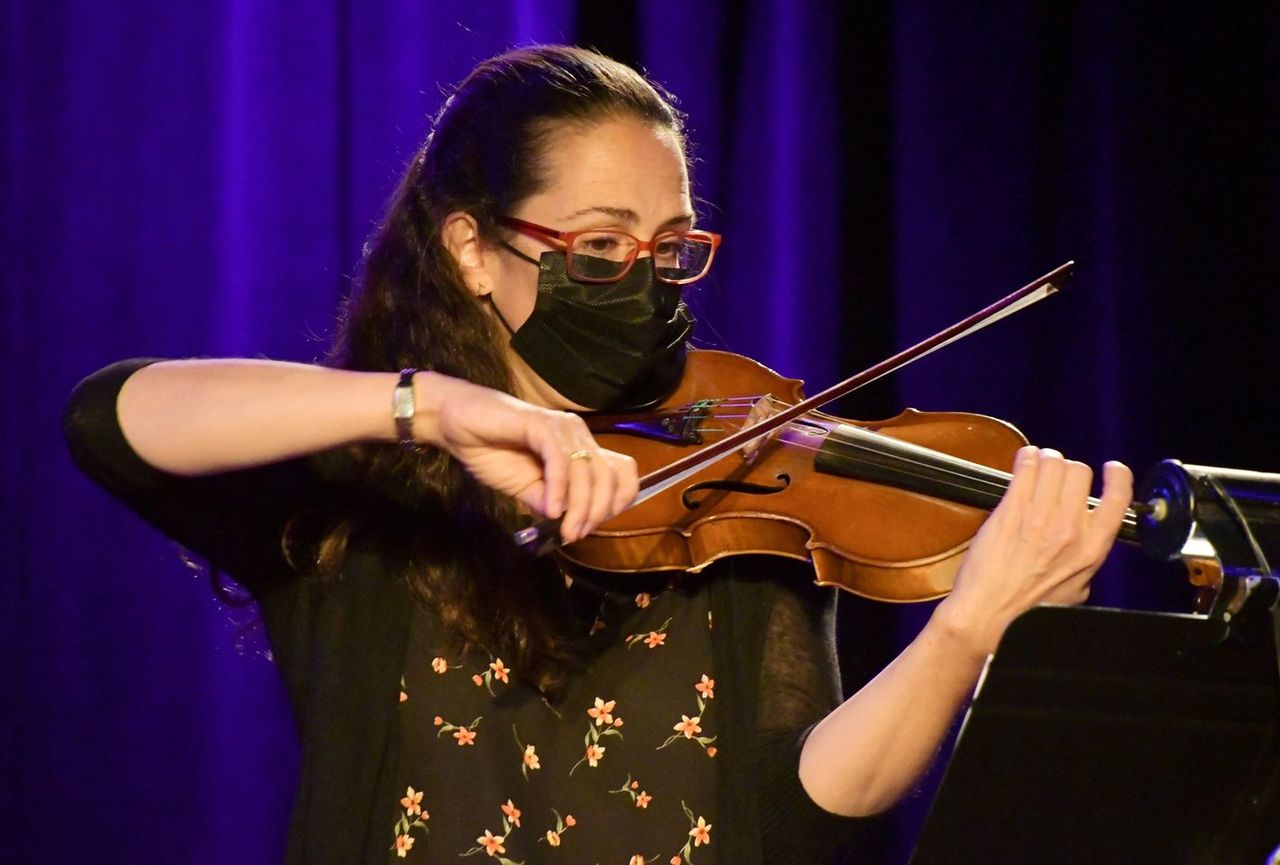 "...to hear, to participate and validate the moment and to share in the communal nature of a concert… Live music allows for individual experiences in a shared environment...the experience of sitting quietly, listening to music, can take us on journeys beyond our greatest imaginations, opening doors to new worlds or simply providing a welcome distraction from the challenges of our daily grind."


Yasmin Vitalius, Vitalius' CFO and professional violinist. Photo credit: Peter Southwick
We also acknowledge the losses of our smaller venues that serve and support independent musicians and bands. In early September, operators of Maine music clubs and music industry professionals launched a grassroots fundraising campaign to help local venues survive the pandemic. Maine Music Alliance, with Creative Portland serving as a fiscal sponsor, has coordinated the fundraising campaign and serves as an advocate for the music industry in Maine.
These respective efforts give us hope and validate that these spaces matter and will recover with our help.
So, maybe we can't go out and enjoy dinner and a performance exactly the way we used to, but we can do our part to support this town. In addition to our Vitalius Giving Program, here's what we're doing to give back:
Donating to Creative Portland and other community organizations that support the arts
Purchasing local seasonal passes, subscriptions, and gift certificates
Giving our favorite places a shout-out on social media and encouraging others to do the same!
Leaving positive reviews
Attending virtual concerts with our Pandemic Pod
Participating in #GivingTuesday initiatives
Ordering take-out from our favorite eateries...and trying a few new places, too!
Tuning in to the livestream of Save Maine Stages fundraising weekend on Friday, November 20 and Saturday, November 21.


We are the city. Our actions create the rhythm and rise. We hope you'll join us in these efforts.
Be well.